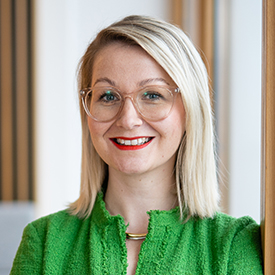 Renate Prinz
Partner
Cologne, Düsseldorf
+49 221 45549 842
rprinz@mwe.com
Renate Prinz focuses her practice on corporate law, national and international mergers, and acquisitions (M&A) and corporate reorganizations. She also advises at the interface with financial regulatory aspects, especially in connection with corporate transactions and/or licensing issues. Renate is experienced in advising national and foreign investment companies, credit, and financial services institutions on all aspects of German and European financial supervisory law. She furthermore has extensive experience in acting for clients in the industrial, retail, and public sectors. Furthermore, Renate publishes in corporate and financial supervisory law on a regular basis.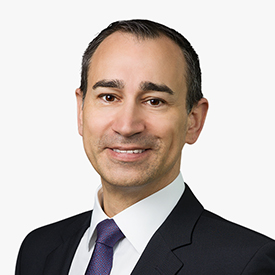 Frank Müller
Partner
Frankfurt
+49 69 951145 327
fmüller@mwe.com
Frank Müller advises investment fund managers, institutional investors, asset managers as well as their regulated and unregulated fund vehicles in all regulatory and real estate law matters in connection with the set-up, structuring and management of funds and their acquisitions. He has extensive experience in the following: (1) Foundation of fund management companies and their regulatory advice, including consultations with the respective authorities in Germany and abroad; (2) Set-up of investment funds for retail and institutional investors (both contract and corporate type funds); (3) Structuring of funds and transactions for institutional investors and asset managers; (4) Regulatory and real estate law advice of funds, fund managers and institutional investors with regard to asset deals, share deals, unit deals and project developments in Germany and abroad.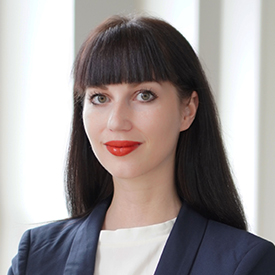 Annabelle Rau
Associate
Cologne
+49 221 45549 827
arau@mwe.com
Annabelle Rau focuses on banking and financial services law, European financial supervisory law, and corporate law. Her advisory practice ranges from issues related to the regulation of traditional financial services to new FinTech business models, including crypto regulation. In addition, Annabelle Rau advises several listed companies on their general meetings and ongoing capital markets legal obligations.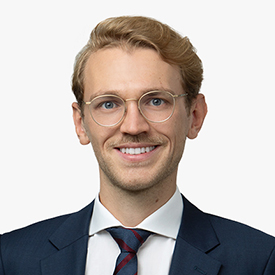 Kai Grandpierre
Associate
Cologne
+49 221 45549 818
kgrandpierre@mwe.com
Kai Grandpierre Kai Grandpierre focuses on corporate law. Kai studied law at the University of Münster, the University of Political Sciences and Law, Beijing, PR China and at Texas Tech School of Law in the United States. Prior to joining McDermott, he gained valuable experience as a trainee lawyer and research assistant at an international law firm in Cologne in the areas of antitrust and corporate law.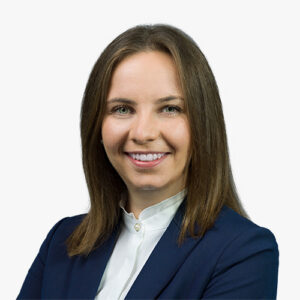 Hannah Henseling
Associate
Frankfurt
+49 69 951145446
hhenseling@mwe.com
Hannah Henseling works in investment funds and real estate. She advises fund management companies, institutional investors, asset managers and their regulated and unregulated fund vehicles on investment law and real estate law issues. Her advisory practice includes regulatory advice to fund management companies and investment funds in connection with the management and set-up of investment funds (public and special funds). She also advises institutional investors in the context of individual and portfolio transactions as well as in the ongoing asset management. During her legal clerkship, Ms. Henseling worked at a major international law firm as well as for AHK Malaysia in Kuala Lumpur. Prior to joining McDermott, she worked as an attorney at a boutique law firm specializing in business law advice in Frankfurt/Main.
YOUR OVERVIEW OF LICENSING OBLIGATIONS